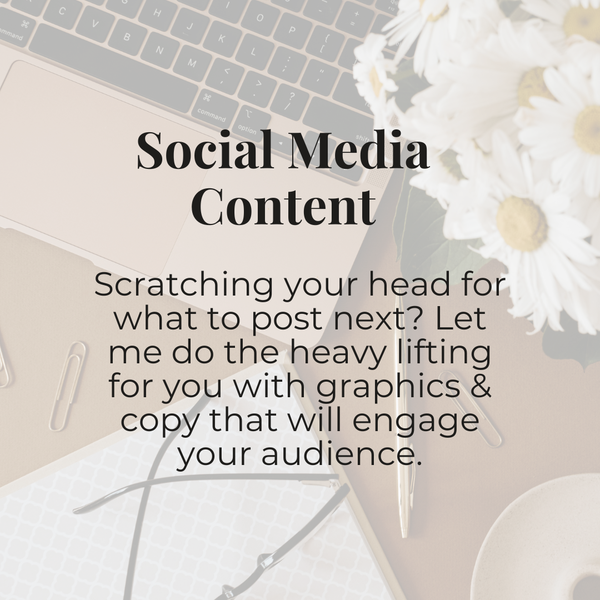 ← Back
Social Media Content
If you're stumped on what to post next, or just want to inject new life into the social media accounts of your business or side project, let's fix that.
I'll ideate, design, and write 5 new social media posts for your Facebook, Instagram, or Twitter accounts that match your existing branding and voice. (Graphics & copy). Each post will be topically relevant to your product/service or cause.
At least (1) Instagram post will be a slider!
You can post these new pieces of content however and whenever you please :)
*Please note you will have to give me access to your existing branding kit or branding package. If you don't have one, I can help with that! Just send me a message via the Contact form.