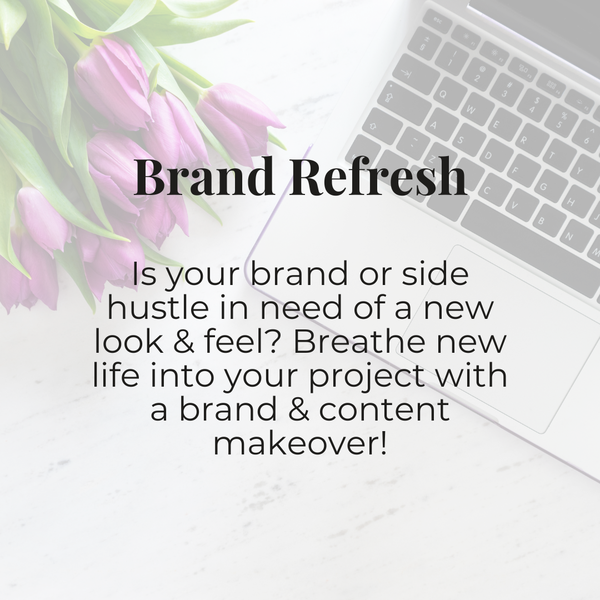 ← Back
Brand Refresh
If your small business or side hustle is in need of a refresh/rebranding, but your budget is tight, this is the option for you.
Breathe new life into your outdated brand's channels with a new logo, new strategy, and new social content customized to your goals, values, and audience.
As a one time project, you'll receive:
(1) 15-minute video or phone consultation
Unlimited email support for duration of project
(1) new logo (in JPEG, PNG, and SVG form)
(1) Branding package/content style guide (including brand voice, colors, fonts, etc.) in PDF form
(3) New header images for social media (Twitter, Facebook, LinkedIn) in PNG form
(3) new blog posts (300 word or more) OR (3) social media posts to get you started (including graphics and copy) delivered as a Google Doc or PDF for writing and PNG for social media images
Keep in mind, you can customize the content pieces. If you'd rather have all social media posts, or all blog posts, we can do that!
*If you want additional content, please add a content package to your cart as well!
Deliverables as stated for each element.
Please note you are responsible for posting/updating your channels with the new look.